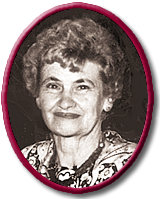 Marge Williams' involvement in the civic life of Winslow and Bainbridge Island is well known to have been broad and deep. Marge's untimely death and the availability of her apartment/office building presented our community with a unique opportunity to create a lasting, living memorial to her tireless work: an office center for use by the many, largely volunteer non-profit organizations that serve our community. The Marge Williams Center's physical presence in the heart of Winslow, with the support and hard work of many donors and volunteers, serves as evidence of the value placed on the work of these organizations by the Bainbridge Island community.
Note: Marge Williams was a personal friend of mine. Although her history here on the Island was much longer than mine we shared many evenings together at city council meetings and committee meetings as well as times around town. This was the late 70's and into the 80's. I served on a verity of harbor commissions, road end committees and was on Winslow's park board when Marge was a city council person. We both saw and shared a view of the inner workings of local government both good & bad. I always respected her opinion both from her knowledge of the history of things as well as the fact that I new every decision she made came from the perspective that it the best thing for Winslow.
In later years I would always look forward to seeing her at Marge's Closet (fine used women's cloths) at the Congregational Churches rummage sale. I being a fly tier was always on the look out for old firs for certain types of fishing flies. At first Marge considered this sacrilege but as time passed we both looked at it as a form of recycling, we would joke about it and she started keeping an eye out for me for certain types of firs.
Her passing left a hole in the fabric of our community. It goes in my category of things we have lost. She gave a lot to this community and I know if she were here she would approve of Bainbridge Island Community Network. So this web site is for Marge, that her memory and values will never die. - Dave