In the business I am in, Internet as a community development tool. I get asked a lot of computer related questions and I run across a lot of interesting information in that area. To address that issue I am developing this page to pass on some of the more useful "Tips & Techniques" I have developed or run across.

YOUR MONITOR AS AN HERB DRYER

As a conservationist I believe in "green technology". So in an effort to conserve energy I suggest that you use the exhaust heat from your monitor to dry the herbs from your window box garden. Be sure not to block the air circulation of the monitor in the process.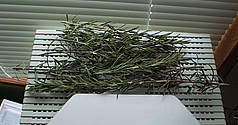 KEYBOARD CARD HOLDER

Most of us have old keyboards laying around. Instead of using them as land fill recycle them as business card racks. Put them on the counter of your business for your clients business card. (Efficiency tip! - You can organize them alphabetically by the key letters.)

MODEM DOOR STOP
We are always changing circuit card to keep up with the trends and it is a real problem to know what to do with the old ones. I have found that the wedge shape of the card on it's side make an excellent door stop and the wire stubs on the solder side grip the door edge real well.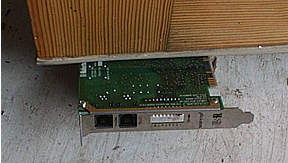 Well that's about it for now. If you have any usefull suggestions or comments just drop the
Green Computer Guy a note and I will get around to it sooner or later.
Remember: Keep your duct tape from freezing and turn off your computer and see what you've been missing.
Be seeing you - Dave